Converting Done the Right Way
Proudly based in Oshawa, Canada, Merit Paper Company specializes in converting ("slitting") and rewinding paper products.
A family-run business for over 50 years, Merit's expertise and operational flexibility in converting products has expanded its customer base. Merit converts large rolls of everything from tissues to board & corrugated products.
With uncompromising quality, Merit serves the changing needs of its customers, paper mills, printers and packagers from across Canada, the United States, Europe and beyond.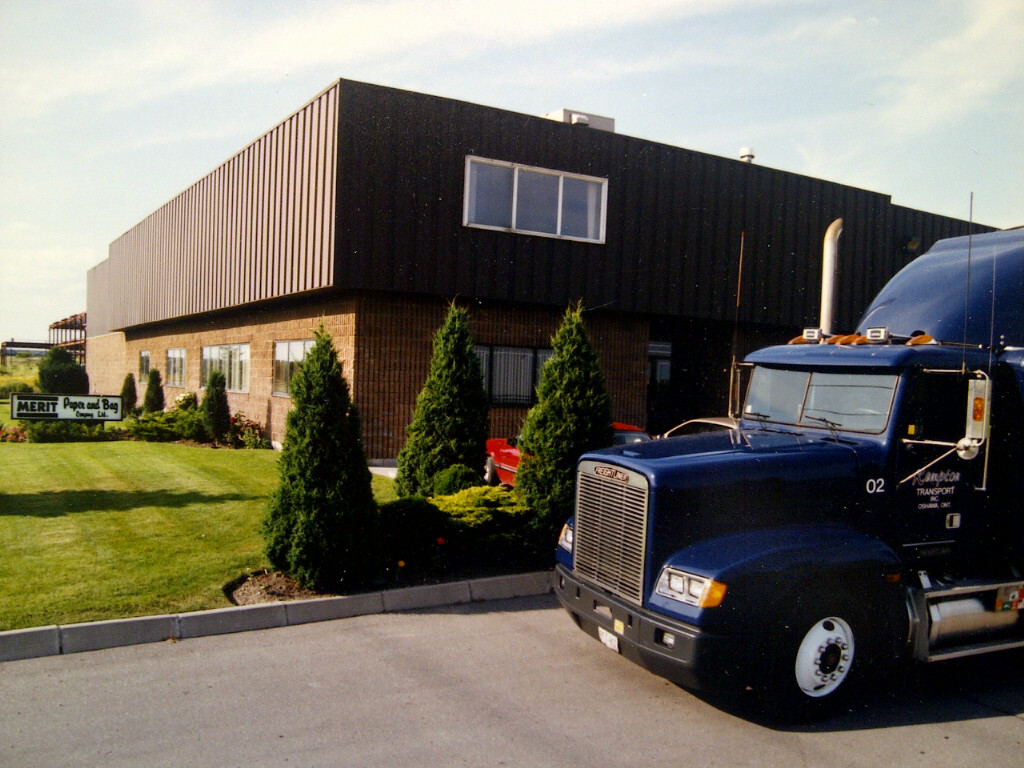 John Kempton grew up in a paper mill town in the Maritime Provinces of Canada. His family had been involved in paper making for many years.
After serving in Canadian Peacekeeping Operations in the late 1950's, John moved to Ontario, Canada. In the early 1960's, John began working in sales at a large pulp and paper company.
John became inspired to be an entrepreneur at this time. John founded Merit Paper and Bag Company Limited in 1967.
John and his wife were the only employees to start and initially run the business from their own basement in Scarborough, Ontario.
John started Merit Paper and Bag Company as a distributing company, selling everything from foam trays to garbage bags to customers like restaurants, schools and offices.